By Jorge Casuso
August 22, 2023 -- Finance Director Gigi Decavalles-Hughes, who oversaw the City's budgets during unprecedented economic shocks, will retire in December after 12 years in the post, the City announced Monday.
Decavalles-Hughes' tenure as Director of Finance and Treasurer was bookmarked by the dissolution of the City's redevelopment agency and a record $229 million legal settlement.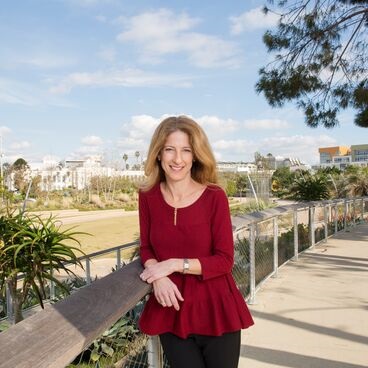 Gigi Decavalles-Hughes (Courtesy City of Santa Monica)
The financial challenges -- which included soaring debts in the State's pension fund -- led to budgets that called for belt-tightening and, after the 2020 coronavirus shutdown, massive layoffs and program cuts.
In addition to preparing the annual operating budgets, Decavalles-Hughes oversaw the management of the City's investment portfolio, financial reporting, purchasing, payroll, accounts payable, business and revenue operations, internal audit and risk management, City officials said.
"Gigi has a tenure of outstanding service, leading the City through some of our most challenging financial moments," said City Manager David White.
"She will certainly be missed, but I wish her all the best in her well-deserved retirement and am confident she has set us up for future success long after she departs," White said.
During her 12 years in the post, Decavalles-Hughes oversaw the successful passage of three tax ballot measures and developed and implemented the City's minimum wage ordinance.
She also secured more than $270 million in low-interest bond financing for major infrastructure projects across Santa Monica and developed the City's internal audit program, officials said.
Decavalles-Hughes assumed the top financial post on an interim basis in September 2011, as then Gov. Jerry Brown moved to dissolve the State's 400 redevelopment agencies, including Santa Monica's.
The move approved in the 2012 State Budget cost the City a steady revenue stream of some $20 million a year, most of it used to help bankroll affordable housing projects.
During Decavalles-Hughes' tenure, Santa Monica, like governments across California, also struggled with the soaring costs of pensions, partly due to generous retirement packages and lagging returns from CalPERS.
As a result, the City faced long-term pension debts that have soared to $497 million despite accelerated payments totaling $88.1 million made over the past decade ("Cash-Strapped City Faces Record Pension Deficit," May 1, 2023).
After the City's economy began booming after the Great Recession in 2007-09, it was dealt a historic blow in March 2020 when businesses were shut down during the coronavirus emergency.
Two months later, Santa Monica's budget faced a projected $150 million gap, resulting in the lay offs of some 250 full-time employees, accompanied by deep cuts in programs and services ("City Council Slashes Up to 247 Full-time Jobs; Cuts Will Be Felt at All Levels," May 6, 2020).
The City was dealt another unexpected financial blow after the first of 229 plaintiffs began filing sex abuse cases in March 2019 claiming a former City employee sexually abused them when they were children and teens two to three decades ago.
The settlements paid out between March 2020 and April 2023 totaled $299 million, making it likely the largest sexual abuse settlement by a city in the nation's history ("Council Votes to Settle Remaining Sexual Abuse Cases for $122.5 Million," April 25, 2023).
Before being named Finance Director, Decavalles-Hughes served as administrative services officer for the Housing and Economic Development Department from October 2009 to September 2011, leading a team that completed more than $100 million in redevelopment financing.
Prior to that, she served as Senior Administrative Analyst for the Community and Cultural Services Department, where she was responsible for financial forecasts, operating and capital budgets, and for developing financial structures for new programs, including the Annenberg Community Beach House.
She also worked on the 2001/2002 budget as budget manager, a post she held from February 1997 to May 2001.
Before coming to Santa Monica, Decavalles-Hughes worked in the private sector with Arthur Anderson in Washington DC, where she worked on the commercial lending process at two regional banks, the budgeting process of the AARP, and the accounting and financial reporting process of the Kennedy Center.
She also worked for the Office of the New York City Mayor as productivity project manager from August 1992 to July 1994.
Decavalles-Hughes will remain in her position through the end of the year while the City conducts a recruitment for her successor, officials said.
"It has been an honor and a privilege to serve this innovative and compassionate City and to work alongside a brilliant and devoted City staff," Decavalles-Hughes said.
"I look forward to seeing the great work that Santa Monica will continue to achieve in the future."