By Lookout Staff
August 2, 2017 -- Artist Shannon Freshwater, a sought-after illustrator whose collages and assemblages "appropriate and re-contextualize imagery," is the new Studio Artist-in-Residence at Santa Monica's Camera Obscura Lab, City officials announced this week.
During her residence, which runs through November 11, Freshwater will create a collection of 2D and 3D sculpture and costumes that "incorporate discarded toys, jewelry, blankets, and other items from local thrift stores to depict strong warrior women characters," officials said.
Freshwater will lead weekly public activities that cover the practice of image making from abstraction to illustration.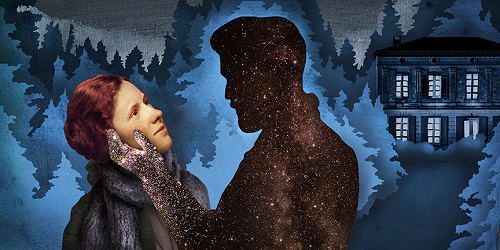 Illustration by Shannon Freshwater, created for The Baffler, Art Director Patrick Flynn, 2016 (Courtesy of City of Santa Monica)
"Through folk art and crafts techniques that could be classified as traditional 'woman's crafts' such as bead work and weaving, (Freshwater) explores the ideas of transformation, self-empowerment, and upending power dynamics."
Freshwater's first event titled "Intro to Illustration" takes place Saturday, August 12, from 11 a.m. to 12:30 p.m.
Each Saturday during her residency, Freshwater will tackle a different topic, discipline or craft. They include character collage, collagraph portraits, natural loom weaving, creating a repeating pattern, cardboard maskmaking and collaborative drawing.
Her final presentation will take place Saturday, November 11 from 3 p.m. to 7 p.m.
Freshwater currently teaches in the Illustration Department at the Art Center College of Design. Her illustrations have appeared on various book covers as well as The New York Times, Le Monde, Scientific American and other major publications.
Freshwater "grew up in the bizarre landscape of Las Vegas, studied painting and film in New Mexico, and lived in a collaborative art community in Seattle before moving to Southern California in 2005," organizers said.
Run by the City's Cultural Affairs Division, Camera Obscura's Studio Artist Residency program "connects the public with artists and artisans working within and between the worlds of fine art and craft," the lab's officials said.
Resident Artists share their work with the public informally and through public workshops and events.
The lab is located at 1450 Ocean Avenue in Palisades Park, between Broadway & Santa Monica Boulevard four blocks from the Downtown Santa Monica Expo Line Station. Parking is available nearby at Structure 6 and is $2.75 for 3 hours.
For more information, visit smgov.net/camera, call (310) 458-2239 or email camera@smgov.net.