Area nonprofits
need help
for the Holidays
click here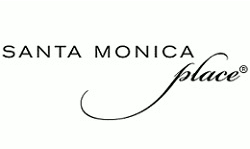 Hiatus Recommended for Popular 'Twilight' Concert Series on Santa Monica Pier
December 11, 2017 -- Santa Monica's "Twilight Concerts on the Pier" might be put on hiatus next year as City officials scramble to deal with an overwhelming increases in crowds, costs for policing and the clean-up of tons of post-party trash.
Picture of Actor Dustin Hoffman Gains New Context Amid Allegations of Harassment
| | |
| --- | --- |
| | December 11, 2017 -- A picture of Dustin Hoffman taken in Santa Monica more than a decade ago gained a new context amid recent allegations of sexual harassment leveled against the Academy-award-winning actor. The picture published in The Lookout was taken during a 2005 ceremonial groundbreaking for Santa Monica College's Madison Campus. |
Fire Breaks out at Santa Monica's Huntley Hotel
December 11, 2017 -- The Huntley Hotel in Santa Monica was evacuated Saturday evening as firefighters extinguished a blaze that broke out on the top floor of the high-rise building downtown, Fire Department officials said.
Public Schools, Outdoor Facilities in Santa Monica Re-Open but Smoke Advisory Continues
December 8, 2017 -- Santa Monica's public schools reopened Friday -- although their counterparts in Malibu remained closed -- as authorities and the public waited see if the capricious Santa Ana winds would blast the air with more smoke and ash from outside wildfires.
Santa Monica Airport Tower Plays 'Critical' Role in Fire Fighting Efforts, Aviation Group Says
| | |
| --- | --- |
| | December 7, 2017 -- The air traffic control tower at Santa Monica Airport (SMO) has been playing a "critical" role in fighting the "Skirball" fire that continued to burn Friday in the Sepulveda Pass area of Los Angeles, according to the Santa Monica Airport Association (SMAA). |
Santa Monica Joins Los Angeles Community Choice Energy
December 8, 2017 -- The City Council on Tuesday voted to join Los Angeles Community Choice Energy (LACCE), a move City officials say will shift all Santa Monica electricity customers to competitive electricity and help boost similar efforts in the region.
Schools Cancel Classes, Outdoor Activities Curtailed as Smokey Skies Persist in Santa Monica
December 7, 2017 -- Local public schools canceled classes, and outdoor activities, including downtown's popular holiday ice-skating rink, were out of commission Wednesday as the seaside city's populace struggled a second day under a choking plume of smoke and ash from fires raging throughout Southern California.
Wildfires Could Impact Air Quality Study at Santa Monica Airport
December 7, 2017 -- Amid the poorest air quality in decades as fires rage around Santa Monica, City officials are determining the status of a pollution study that was set to commence at its municipal airport this week.
Health Officials Advise Santa Monica Residents, Workers on Coping with Impact of Fires
December 7, 2017 -- Take special care of yourself, loved ones and neighbors, as air filled with an unhealthy mix of smoke and ash from fires raging near Santa Monica take their toll, authorities warned Wednesday.
Santa Monica Warned to Stay Indoors as Blanket of Smoke from Wind-Whipped Sylmar Fire Arrives
December 6, 2017 – Tuesday was far from another day of fun in the sun in Santa Monica, as an eerie blanket of grey smoke and particulates from a wind-frenzied blaze near Sylmar crept in about dawn, bewildering a populace warned to stay indoors until further notice.
Five-Story Mixed-Use Apartment Building on Lincoln in Santa Monica Poised for Approval
December 6, 2017 -- A five-story mixed-use apartment building, one of a string of new multi-family projects set for construction on Santa Monica's Lincoln Boulevard Downtown, is poised for approval next week by the City's Planning Commission.
Controversy Over Childcare Center in Pico Neighborhood Goes to Santa Monica City Council
December 5, 2017 -- Families living a small "oasis of calm" in booming Santa Monica are asking the City Council tonight to stop a 20-student preschool from moving into a home in their single-family neighborhood, saying it sets a precedent of commercial encroachment. (Item delayed to January 23)
Man Arrested for Attempted Murder on Santa Monica Pier
December 5, 2017 -- A driver left a man injured and damaged Bubba Gump Shrimp Co.'s restaurant on the Santa Monica Pier after an early morning altercation Monday, according to police.
'Text-to-911' Service Starts in Santa Monica
December 5, 2017 – Call if you can. But if you can't dial 911 in an emergency, Los Angeles County -- including Santa Monica -- has launched a service allowing 911 texts instead.
Malibu Agrees to Pause in Battle to Separate from Santa Monica Public Schools
December 4, 2017 – Leaders of Malibu's sought-after split from its Santa Monica-based school system have agreed to postpone an alternate path through the county Office of Education they hoped would lead to a quicker divorce.
Santa Monica College Opens New Media Campus, KCRW Center
December 4, 2017 -- Some 600 guests gathered Saturday for the grand opening of Santa Monica College's (SMC) new $115-million media campus that houses the school's media and design programs and serves as the new headquarters for KCRW.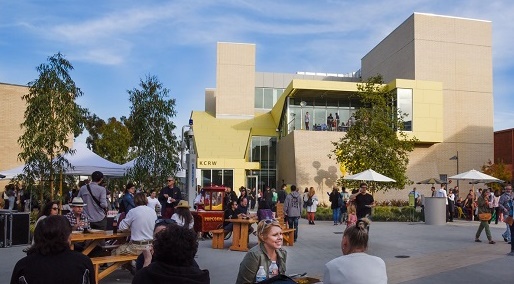 Tufts University Selected for Air Quality Study at Santa Monica Airport
December 4, 2017 – Tufts University begins mobilizing to test air quality at Santa Monica Airport today, a response by the City to long-standing complaints from neighboring residents about the health impacts of air traffic, particularly from jets.
Santa Monica City Council Approves Up to $735,000 Contract to Promote Sustainability Campaigns
December 1, 2017 -- GOOD Worldwide Inc., the marketing firm hired last year to help Santa Monica create good public will for the arrival of Expo, has won a City contract totaling as much as $735,000 to promote an array of green goals.
Santa Monica Area Lawmakers Announce PCH Safety Grant
December 1, 2017 -- Santa Monica-area lawmakers announced Wednesday they had secured a grant to enhance safety on Pacific Coast Highway (PCH), one the most scenic -– yet increasingly deadly -- thoroughfares in California.
School District Bond Oversight Committee Seeks Applicants
December 1, 2017 -- The Santa Monica-Malibu Unified School District is seeking applicants for its bond oversight committee, District officials announced this week.
Santa Monica to Intensify Face-to-Face "Engagement" of Largest Homeless Population in a Decade
November 30, 2017 -- Hit with a 26 percent increase in Santa Monica's homeless population this year, the City unveiled a plan Tuesday to send up to a dozen new workers out to streets, encampments and cars to steer as many people living in them as possible into the region's evolving system of help.
Strike Voted Called Off After Saint John's Medical Center in Santa Monica and Workers Union Announce Tentative Contract
November 30, 2017 -- A strike vote scheduled today was called off late Wednesday after the union for workers at Saint John's Health Center in Santa Monica and the hospital announced a tentative agreement for a new contract had been reached.
Early Morning Fire Displaces Santa Monica Family
November 30, 2017 -- A Santa Monica family of four was displaced after fire consumed their Ocean Park apartment early Wednesday morning, Fire Department officials said. There were no injuries.
Santa Monica Re-imagines Ultra-Popular "Twilight Concerts at the Pier"
November 29, 2017 -- Too popular for its own good, Santa Monica's premier summer outdoor concert series, Twilight Concerts at the Pier, might be shifted to late summer or fall and be preceded with a festivity meant to attract a broader crowd.